June 10, 2019
It's that time of year, folks. When things get busy and your body starts to ache a little bit from the lack of sleep and proper yoga - but you know deep down, that it is just the effects of the real work being done. Spring has always been a "budding" season for me, rich with artistic projects and fulfillment. All that said, I am happy to announce that this spring season, has once again, been a fulfilling one. And now, for the news:
A few weeks ago, The Neighborhood Theatre Project had its first ever DEVELOPMENTAL PLAY READING for The Willmar Project. Turn out was incredible and we were especially honored to be hosted at Playwrights Horizons on 42nd street, all thanks to our great friend and role model, Alaine Alldaffer. This developmental reading of The Willmar Project was a vital step in our process of creating this play, and was a culmination of scenes and monologues that we have been creating over the past year - devised verbatim from 150 + hours of interviews from Willmar, Minnesota. This event was a ton of work, and I am exhausted - but in the best way possible (see above for context). And now, its back to the drawing board to create the full production of this play, gearing up for producing this beautiful story in the place it belongs: Willmar, Minnesota (official production announcement coming soon…). We were very honored to have our community of artists, friends, neighbors, family, and collaborators with us at the event, to not only experience this work and give feedback, but also to talk, converse, share stories and create community.
Stay tuned for 2020 production announcement of The Willmar Project. We have a long ways to go before we get there and if you're reading this with an interest in getting involved in ANY WAY AT ALL, don't hesitate to contact us at neighborhoodtheatreproject@gmail.com.
Ciao for now!
January 27, 2019
World, watch out. This is a very exciting post. GET READY!
Awhile back, because of a beautiful twist of fate and truly and honestly, because of the artistic genius of Chris Roberti, a good friend and artistic collaborator, I was able to be a part of a wacky, stunning, heart breaking but hilarious feature film shot on a cruise ship - guerrilla style. Yes, you hear it right. We took a cruise - we shot a film - and no one knew. Picture this: assassins from the future, sent to kill people, falling in love, and saving the world. Also, throw in some sea sickness and hard boiled eggs, and you have a real winner. I play Mot, the assistant assassin to James, my mentor - and yes, we are from the future sent to modern day to kill people who will eventually ruin the world. I'll leave the rest to your imagination - don't want to spoil too much. Same Boat was, as you can probably decipher, such a hilarious and fulfilling ride, each and every day. And I am so proud to have been a part of it.
And now…the even better news? Same Boat has been accepted to Cinequest in San Jose, CA, and will be premiering on March 8th, with multiple screenings through March 16th. If you're in the bay area, come check it out! CLICK HERE for tickets and more details.
Want a preview? Take a look at the trailer below. Want updates along the way as this film rises to fame and fortune? Be sure to follow along on FACEBOOK and at our WEBSITE. See you on the big screen!

January 21, 2019
Some NEWS! That is what you're here for after all, right? I am proud and honored to be a part of a reading of the new play "What Have They Done'" by Camilo Almonacid with Houses on the Moon Theatre Company. The reading is THIS WEDNESDAY January 23rd @ 7:30pm. I play the strong willed and determined NY art dealer, Jessie, wife of Camilo. And guess what? IT'S FREE! Houses on the Moon is an awesome company committed to telling untold stories. Check 'em out and check this BADASS play out this Wednesday. Still interested? Take a look for more info below:
July 12, 2018
Have you ever heard of Schonberg & Schonberg Productions? WELL YOU'RE ABOUT TO! Recently, my rad filmmaker brother (currently residing in Los Angeles) and I, started creating short films about topics that mean a lot to us. Check out the trailer for our newest project, The Journalist, below:
Round Two of Big Green Theater @ The Bushwick Starr! You guessed it...I am blessed to be performing two years in a row in NY's funniest and most energetic filled festival of new plays, all written by kids! Didn't get a chance to check it out last year? WELL NOW IS YOUR CHANCE!
WHAT: The 8th Annual Big Green Theater Festival by Superhero Clubhouse w/ PS75 + IS77, developed in partnership w/ The Bushwick Starr
BIG GREEN THEATER (BGT) is an annual eco-playwriting program and green theater festival celebrating environmental education, sustainability in the arts, and community enrichment. In our 8th year of BGT, our student playwrights from PS75 and IS77 are focusing on the theme of "Home", contemplating what we love about our own homes and neighborhoods, and what we wish could change about them.
WHERE: The Bushwick Starr
207 Starr Street #2-2, Brooklyn, NY
WHEN: April 27-29 (beware: there are two casts - yes, you should see them both - but in case you're just itching to see me...my cast is the plays of PS75 - times below):
Friday April 27: 7:30pm
Saturday April 28: 4pm
Sunday April 29: 1pm
TICKETS:
Friday April 27: Benefit Performance - $20 CLICK HERE TO RESERVE or EMAIL ME @ jschon29@gmail.com
Saturday & Sunday: Free!
MORE INFO: The Bushwick Starr Website OR Superhero Clubhouse Website
I promise you...you will laugh harder than you ever have. And you will have more childlike fun & pleasure than you have ever had watching a play. It's insane.
Have you ever seen, Shane? Well if you haven't, you should go watch it...now. OR, you should come see my play this week - featuring the music of Shane and many references to this Wild Western film - and THEN watch Shane. Yes, that's right...i'm in a Western...play...not really...but sort of.
THIS WEEK: Between Fire and Smoke, a brand spankin' new play by Ed Wasserman as part of the 2018 Columbia New Plays Festival. Directed by Matt Trucano, featuring ME (and many other bad ass actors). Interested? You should be. Here are the deets:
WHAT is this play about: Between Fire and Smoke is a new, contemporary play about a family living out west, torn apart by values and ideas, and ultimately...a forest fire.
I play Hallie, the daughter who still lives with her father, estranged from her mother and twin brother, Joe. Hallie is tough, grounded yet fiery, and loves the old western film, Shane. It has been awhile since i've gotten to work on a new, contemporary piece, and even more specifically, on a character that has felt so much like home. And...it's Ed's graduate playwriting thesis project and we went to summer camp together. He's the best and his play is the best.
WHEN:
Wednesday, April 18th @ 2:30pm
Friday, April 20th @ 8pm
Saturday, April 21st @ 2:30pm
WHERE:
The Pershing Square Signature Center - Ford Studio
480 W 42nd St New York, NY
I am proud of this work and what this entire team has created together, I would be honored if you would join me in discovering this play in performance. COME CHECK IT OUT!
March 12, 2018
BIG NEWS! In T-minus 10 days...my theatre company, The Neighborhood Theatre Project, will be hosting our first ever Company Launch Fundraising Event!
The Neighborhood Theatre Project is a theatre company that uses interviews and conversations to create original, verbatim theatre that is current, relevant and vital to our living culture. We believe that every story deserves to be told, and therefore, every person should have access to the arts. We aim to make this happen by theatricalizing real stories from diverse populations around the globe in order to connect and deepen our understanding of one another.
NTP is my dream. It is my life's work and it is a reality after years of brainstorming, conversations, failed attempts and ideas, and mini successes along the way. I am a storyteller. And I am frustrated with the current access to storytelling opportunities that exists. I want to create more avenues for artistic expression within excluded populations and locations around our world. That's why this company exists. Check out my post below for more info on our current project, The Willmar Project or check us out here: http://theneighborhoodtheatreproject.org.
AND COME TO OUR PARTY! Here is the info:
NTP Company Launch & Fundraising Event, March 22 @ 7pm @ The Artist Coop (500 We. 52nd Street, New York, NY, 10019). There will tunes by The Commotions, a local NY based Motown Funk band, tasty treats by local chef (and rad theatre director) Kate Eminger, and libations provided by Sixpoint Brewery, Lagunitas, and The Vice Wine. There will also be a special LIVE preview performance of The Willmar Project AND we will launching our 35 days INDIEGOGO Campaign to raise $35,000!
See you then and there!
July 12, 2017
I write to you from the airport. I am en route to Minneapolis, MN, where my Co-Artistic Director for The Neighborhood Theatre Project, Ellie Jackson, and I will take a car and drive 2 hours to Willmar, Minnesota. Willmar is a small town in rural MN, population 19,558. This is our first project with NTP. We will be staying in MN for 2 weeks, conducting interviews, meeting everyone we possibly can, and hearing their stories. We are creating an original piece of theatre about the story of this place through the lens of the people who live there.
After 2 weeks, i'll hop back on a plane and head for Seattle. Sorry, New York, you're a bit too much for me right now. I'm heading to Washington to begin a 2 month long road trip down the Pacific Coast Highway with a blue Toyota Camry and my dear Australian friend, Jac. We will start in Seattle and end in Tucson, Arizona, a place I like to call my second soul. Then i'll hop on another plane and head to Florida for 2 weeks. Then land back in NYC at the beginning of September.
Side note! Exciting FILM news! This road trip is not all fun and games and dirt, don't worry. When I'm in LA, I'll be stopping off for about 5 days to shoot the beginnings of a short film that my brother, aka brilliant filmmaker, and I have been writing and working on producing for about a year now. This time around, we'll be shooting the rooftop scene, featuring me and the best guy I know, Chris Roberti. The rest of the film will be shot in September. These scenes will feature me and two LA based actors: Jonathan Salisbury and Basil Hoffman. Stay tuned for the TRAILER, coming to you Thanksgiving!
That's all for now. If you want to follow along while we make our way through Willmar, check out www.facebook.com/neighborhoodtheatreproject (link on my "About" page) for updates and daily posts live to you from Willmar. Sadly, I won't be live updating from my road trip...this is more of an off the grid adventure.
Sa.yo.na.ra
June 20, 2017
So here we go. I have just finished the One Year Professional Acting Program at the Barrow Group. This year has been CHOCK-FULL of new tools, discoveries, (I don't want to say "breakthroughs" but I guess i'll say it...), and a heck of a lot of growing up as an actor. I am going forward in my career with a brand new sense of freedom, simplicity and truth in my acting, and I have this program to thank.
All that said, we are having an Industry Showcase (friends and family invited, of course) on Monday, June 26th at 7pm and Tuesday, June 27 at 3pm & 7pm. All 10 minute full plays, all a lot of laughs, fun, and simple, AWESOME acting. From the bottom of my heart, I would love to share my work with you.
Some info:
2017 One Year Professional Program Showcase
Monday, June 26 @7pm
Tuesday, June 27 @ 3pm & 7pm
The Barrow Group
312 W. 36th St. New York, NY
3rd Floor
For industry tickets, just email rsvp@barrowgroup.org, you do NOT have to reserve a ticket online. If you are friends and family, click the link above and reserve a seat.
May 8, 2017
Ahoy! Today I leave for a week to film my first FEATURE on a cruise ship. Oh, and my first feature. Ever.
I can't tell you much yet...but i'll be working with world class, brilliant, out of this world writer and actor, Chris Roberti (he's a pretty cool guy too), producer Josh Itzkowitz (you may have seen him spouting jokes at Synagogue), and our rockin' DP, Darin Quan (he rocks too, he has a band).
I'll be playing Mot, a lead character, opposite Chris, Tonya Glanz, and some other quirky lads.
More to come in the fall!
April 17, 2017
BIG GREEN THEATRE! THE BUSHWICK STARR!
I am over the moon to be performing with both The Bushwick Starr & Superhero Clubhouse for the first time and bringing stories written by middle schoolers to the stage. That's right, we will be performing seven short plays within 75 minutes, all written by 4th and 5th graders.
Big Green Theatre is an annual eco-playwriting program and green theater festival celebrating environmental education, sustainability in the arts, and community enrichment. Now in the festival's 7th year, these 4th and 5th grade student playwrights are tackling the theme of climate justice. And we are fully producing, professionally designing and performing their stories!
As an actor, this experience has been a thrilling ride in physical theatre performance, ensemble work, and exploring a vast range of characters that came from the minds of these brilliant students. You will laugh your head off while in turn, experiencing the heart and compassion these kids have brought to these plays. It is truly a unique theatre experience, one that I honestly can say will enrich your theatrical and personal lives.
SOME INFO - To Purchase Tickets: https://web.ovationtix.com/trs/pr/970929
Performance dates/times:
Friday 4/28 at 8pm ($20 benefit performance)
Saturday 4/29 at 4pm (Free!)
Sunday 4/30 at 1pm (Free!)
Location:
The Bushwick Starr, 207 Starr Street, Brooklyn, NY (SUBWAY: Take the L to Jefferson Street)
For more information, visit The Bushwick Starr website at http://www.thebushwickstarr.org/
June 30th, 2016
New plays are the future of Theatre. I'm in a reading with Current Harbor! The Whalephant by Kartik Naram is a hilarious, heart-wrenching, thoughtful play about two Massachusetts men and their respective ships, separated by time but united by fate. It's full of silliness, history and the search for self while out at sea. Details:
Saturday, July 2 @ 8pm @ Montgomery Gardens, 104 Montgomery St. Crown Heights, BK.
Tickets are free and include drink. Hope to see you there!
More info about Current Harbor can be found here:
April 27th, 2016
A BUNCH of News! Three Projects coming up:
1. Detention #34 (presented by ESPA at Primary Stages): May 5th 7pm & 9pm @ Jimmy's No. 43 in the East Village! Come see me as Lauren in "The Actor's Guide to Surviving the Holidays" by Gael Schaefer. Click on picture to the RIGHT for info.
2. Writopia Worldwide Plays Festival: plays written by children & teens then produced and performed by professional actors & directors May 15th - 22nd at TheaterLab (357 W. 36th New York, NY). Come see me play a Dog, a Pet Ambulance worker, a Cop, and a Southern Judge in "Brothers" by Amrit Aggarwal.
3. The Gallery Players 2016 Black Box (New Play) Festival! June 2nd-5th i'll be performing as Gabrielle (a documentary filmmaker who documents the murder of Ivy, the whale trainer, by the famous Orca at Ocean Planet) in CRISIS:OCEAN PLANET by Brett Epstein, directed by Brad Anderson. Come join us for this very REAL but very FUN new play!
March, 2016
Come see me in the cast of The Battle of Central Park by Andrew Massey, produced by Current Harbor Theatre Company (Director Jamie Watkins, Choreography by Annalisa Ledson). We performed a workshop of this spankin' new play in 2015 and are now currently in a three week run at The Tank. Come see the story of Joseph Papp vs. City Parks Commissioner, Robert Moses in the fight to keep Shakespeare in Central Park free to all. A play that sparks a conversation about the state of accessible theatre in the past and today. Click on the picture and link to tickets will appear. Join us!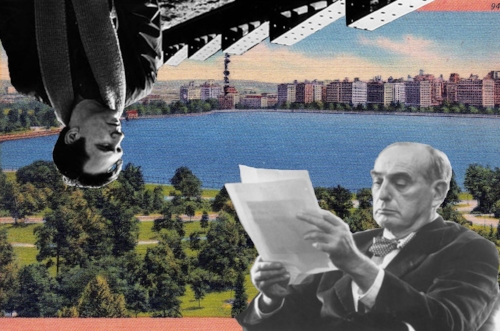 February, 2016
SCHOOL OF PROVA
A great friend and collaborator, Sharone Halevy, is starting a school! An Acting Conservatory, School of Prova (Prova means rehearsal in Greek!) We are in full swing into the Spring Semester, rehearsing for our production of Dead Mans Cellphone by Sarah Ruhl, and taking class in Movement and Scene Study. Stay tuned for performance and showcase news!
September 13, 2015
I am a cook! And a contributing team member at SPACE on Ryder Farm, an artist residency in Brewster, NY. For three months in September/October, I am cooking for the residents, artists and theatre makers coming from the NY Metro area and all over. If you're into space and time given to artists, good food, beautiful landscape, breaths of fresh air, and exceptionally relevant, vital, and interesting art and play creation, check us out! Link below:
September 1, 2015
In The Water Theatre Company, Block Island Retreat
A retreat on an island in Rhode Island MAKING THEATRE. That's what we're doing. In The Water Theatre Company is a new company created and founded by Jonathan Taylor, Rachel Lucas, and Hayley Sherwood. I am helping them out on their first retreat by acting as Food Director/Chef & Yoga Instructor while the company makes a devised piece exploring our relationship with alcohol utilizing adaptations of The Bacchae & Emile Zola's L'Assommoir. We will be at The Hive in Bushwick October 1, 2, 3, 4 @ 3pm & 7pm. Join us! See link below to ITW website & facbook page:
MAJOR BARBARA at Brave New World Repertory Theatre! Come see me as Jenny Hill alongside this wonderful cast & Director Shannon Sindelar, at our site-specific location: First Unitarian Church: Mckinney Chapel, Brooklyn, NY. May 6th-30th. Click on picture ABOVE for info.